Programs, Projects & Activities
President: Dorothy Murphy
President Elect: Kathleen Cline
Email: federalway@aauw-wa.org
Program meetings are normally held at 10:30 a.m. on the second Saturday of the month at Christ Lutheran Church, 2501 SW 320th, Federal Way. For more information, contact the email address above.
Awards: Gold Futurist Award for 2008
BRANCH PROJECTS
Education & Equity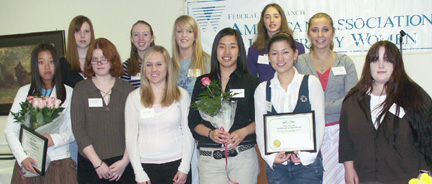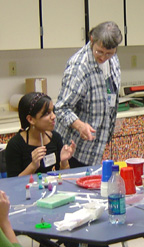 Scholars Recognition – every year we recognize outstanding girls and their most influential teachers from our local high schools
Expanding Your Horizons- we work with Highline CC and other AAUW branches to introduce girls to STEM careers.
Public Policy
We send a delegation to AAUW-WA Lobby Day each January.
We also get regular updates from branch members who serve on the Federal Way City Council and follow local school board issues.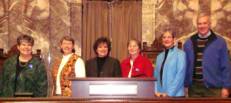 Fundraising
Holiday gift wrapping
White elephant auction
Marathon bridge tournament
CONTRIBUTIONS
AAUW Funds (for advanced educational opportunities for women)
AAUW Legal Advocacy Fund
MEMBER ACTIVITIES
Book discussion group
Evening needlearts group
Bridge groups — daytime and evening
Gourmet dinner group (Basically a planned theme potluck for members and guests)